Vitalograph is delighted to be participating at Arab Health 2022, which is taking place from 24- 27 January in Dubai.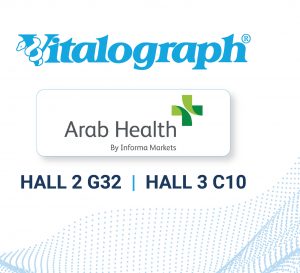 At the exhibition, we will be showcasing our latest respiratory diagnostics devices and will have our product experts on hand to explain the unique benefits of our Fleisch technology, which is at the heart of our range of spirometry solutions.
Taking place at the Dubai World Trade Centre, the Arab Health Exhibition & Congress provides an unrivaled platform for the world's leading manufacturers, wholesalers, and distributors to meet the medical and scientific community from the Middle East and beyond. The exhibition – the largest event of its kind in the Middle East – will showcase more than 4,000 companies exhibiting their latest innovations to more than 130,000 healthcare professionals attending from 163 countries.
We are really looking forward to meeting up with our colleagues and partners from around the world and to introducing the Vitalograph brand to even more healthcare providers and suppliers.