Now Hiring

Bid Administrator – Pharmaceutical Clinical Trials
Due to continued growth of our business within the pharmaceutical clinical trials industry, we are seeking an enthusiastic, organized, and determined person to join our team. Should also be able to work with minimal supervision.
Our respiratory diagnostics solutions improve patient's lives and help those living with respiratory conditions. We value positive, hard-working people who enjoy a challenge and who want to work in an atmosphere of trust and respect in the workplace.  
Apply now to join our ambitious team.
What We Do
We are a global leader in respiratory diagnostic solutions.
We design, manufacture and supply award-winning respiratory medical devices to healthcare and occupational health customers around the world.
Our dedicated clinical trial teams support trials and medical research in over 65 countries worldwide.
Our Team
Check back regularly as we post jobs here when they become available in the following areas:
Administration
Data Management
Export Shipping
IT Support
Product Manufacturing
Project Management
Research & Development
Marketing
Technical Support
Warehousing & Dispatch

Medical, Dental and Vision insurance available on the first of the month, after 60 days. Employer pays 80% for Employee and 60% for Dependents.
15 Vacation, 9 Holiday & 5 PTO days per year.

401K plan we match what you contribute up to 3.5%.

Continued Education is encouraged. Up to 100% reimbursement for tuition by specific agreement.

7.5 hour work day Monday thru Thursday, 6.5 hour work day on Fridays. We offer flexible schedules.
Vitalograph Community
At Vitalograph, we have a strong belief in helping others, whether in the local community or further afield. Staff and management regularly take part in initiatives to do good and make our world a better place.
Aurika Savickaite is passionate about non-invasive ventilation (NIV) via helmet, and she has now set up a website www.helmetbasedventilation.com to share her expertise and knowledge with others. Having been involved in the successful testing of helmet ventilation at the University of Chicago, Aurika has invaluable insight to share.
Neuromuscular disorders (NMD) lead to the progressive loss of motor and respiratory functions and a decline in daily activities and participation. A recent study aims to assess the respiratory changes and functional outcomes in children attending an aquatic therapy program.
Relatively little is known about respiratory dysfunction in Parkinson's disease (PD) but a recent study has found that respiratory training provides positive effects.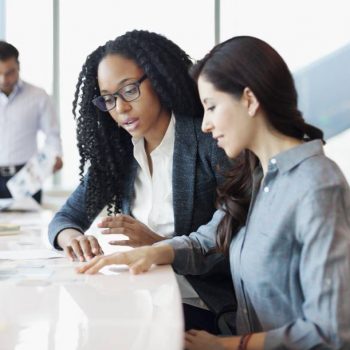 Join our Team
Interested in working for Vitalograph but don't see a suitable opportunity?