V-CORE FLOWHEAD TECHNOLOGY
Be free to help your patients perform spirometry
Focus on helping your patients achieve their best spirometry test, confident that you are capturing accurate results.
V-Core Flowhead Technology powers an innovative range of accurate and reliable spirometers.
Each device is designed to respond to a specific set of needs, across a variety of healthcare environments.
Designed specifically to aid healthcare professionals in the diagnosis and monitoring of respiratory conditions.
Have confidence in a true picture of respiratory function.
Providing accuracy and reliability for you and your patients.

Fleisch pneumotachagraph provides accurate, linear, and stable measuring, even at very low flows. Reliable, and consistent results every time.

Multiple measuring points sample flow data for more repeatable results. Beneficial when monitoring respiratory health over time.

With a core of stainless steel air capillaries and no moving parts, this is a highly durable device. Ideal for frequent testing and portability.

Single-use Bacterial Viral Filters provide an uncompromising layer of hygiene to the flowhead without any lessening of device accuracy.

The ergonomically designed protective casing provides an secure and comfortable grip, with a contemporary look and feel.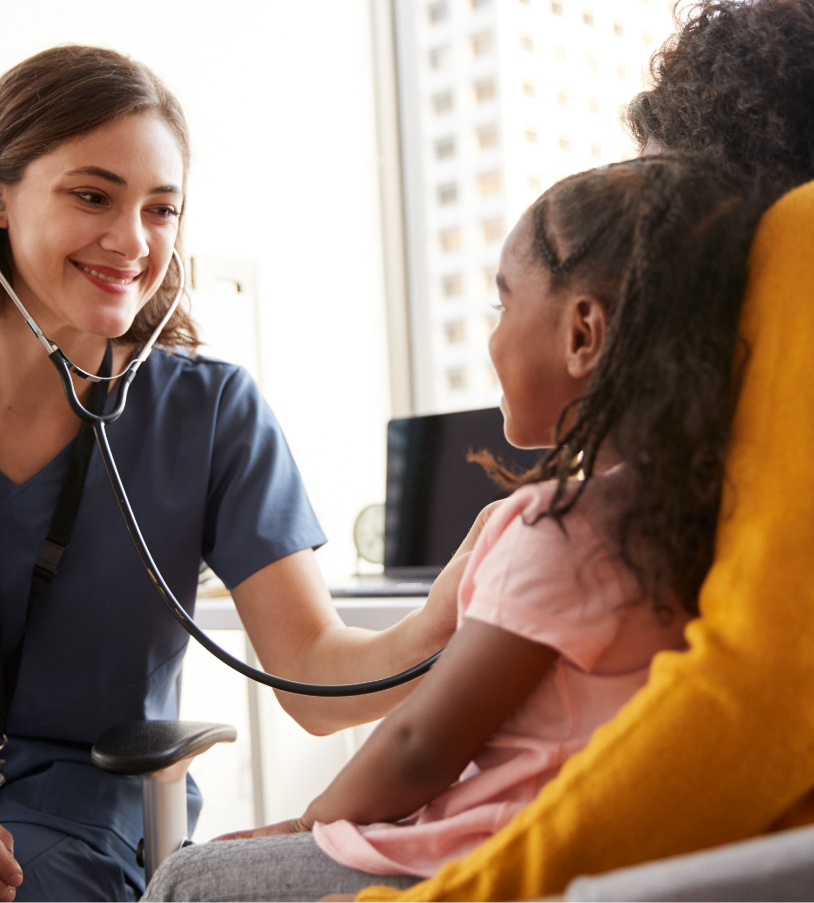 Every time I use a Vitalograph Spirometer, I trust the results completely.
It can be challenging for patients to perform a proper test so that's my main focus during spirometry – helping them through the process.  
Respiratory Healthcare Professional
THE MEASUREMENT TECHNOLOGY
Through Vitalograph's engineering and expertise, V-Core
flowhead technology offers accuracy and repeatability.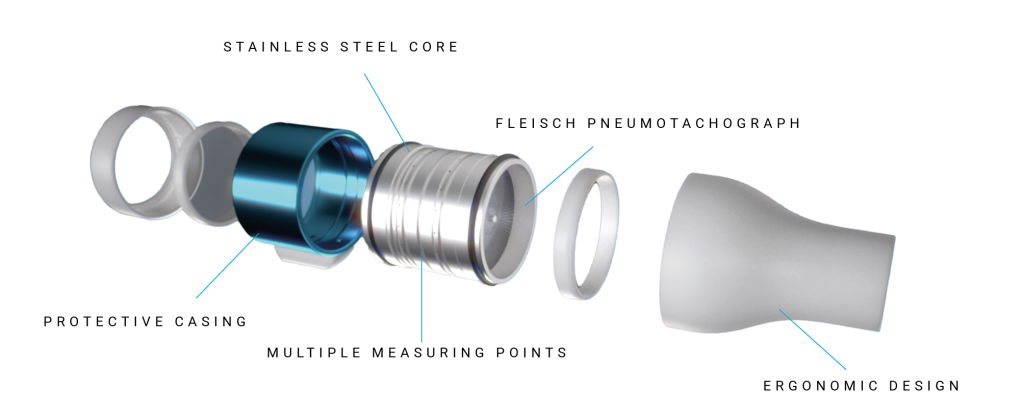 Pressure measuring points
Twin annular rings of multiple pressure measuring points around the Fleisch pneumotachograph are ported out to a low-range differential pressure transducer. This enables sampling of the flow data thereby generating a more repeatable and accurate test result.
Differential pressure sampling
Sampled at a frequency of 1000Hz and 14 bits allowing the instantaneous and accurate calculation of flow rates and, by differentiation over time, the accumulated volume

Enabling the accurate measurement across the full range of flow rates.
The Fleisch Pneumotachograph consists of a bundle of small stainless steel capillary tubes resulting in a linear output pressure signal created by increasing air flow. This gives accurate, linear and stable results, even with very low flow, and with a Bacterial Viral Filter attached.
Meeting the ATS/ERS 2019 Guidelines for inspiration and expiration
Diagnostic Spirometers Featuring V-Core Flowhead Technology
Wherever and whenever you need spirometry, we have a solution that enables you be free to help your patients perform their best test.