A Diversity, Equality and Inclusion (DEI) Employee Resource Group was set up in 2022 to help educate our team about life-defining aspects of who we are and to help raise awareness about diversity within our working lives.
In the past year, we've learned a lot about diversity, equity, and inclusion, through our calendar of events, discussions, and educational webinars.
June was a special milestone for us, as we celebrated Pride in all of our global offices. Our logo had a little makeover inspired by the Progress Pride Flag. Pride Month was a great opportunity to learn about the significance of the various elements of the Progress Pride flag. We celebrated those who inspire us and have promoted the rights of LGBTQIA+ people.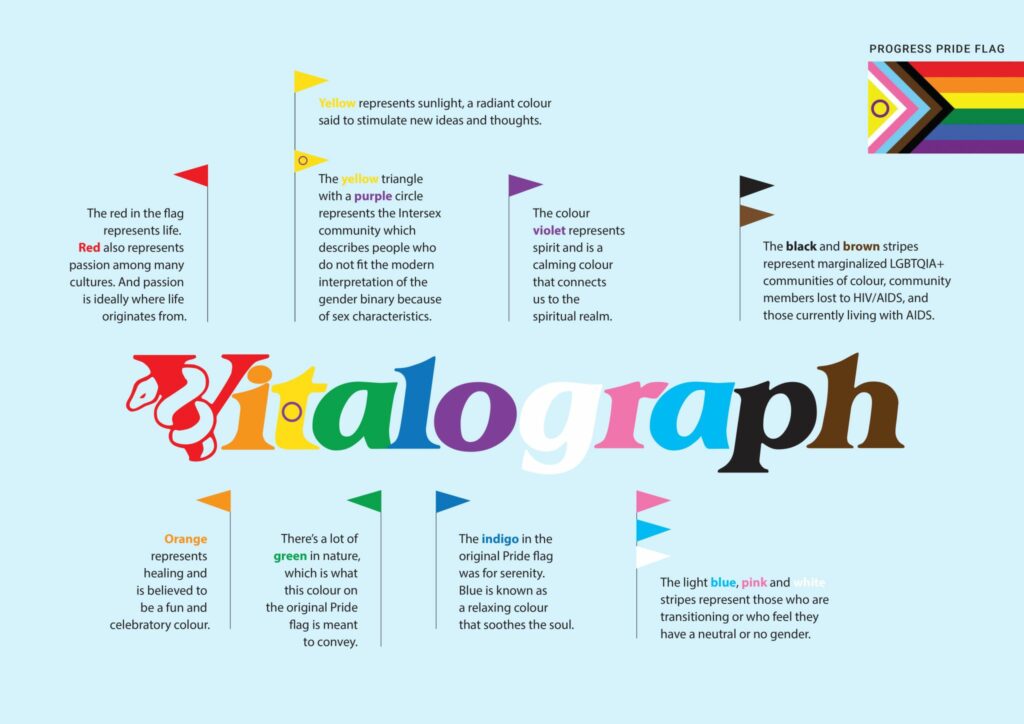 Celebrating Pride
In the UK, Moira Wicks reported: "There were quite a few people dressed up in the office, lots of bright and cheerful people about. Plenty of cakes on offer and everyone is on a sugar high!". Well done to the Maids Moreton team who organised their Pride Bake Off and Fancy Dress day. They raised £210 for their efforts. This money will go towards Galop, a charity that supports LGBTQIA+ victims and survivors of abuse in the UK.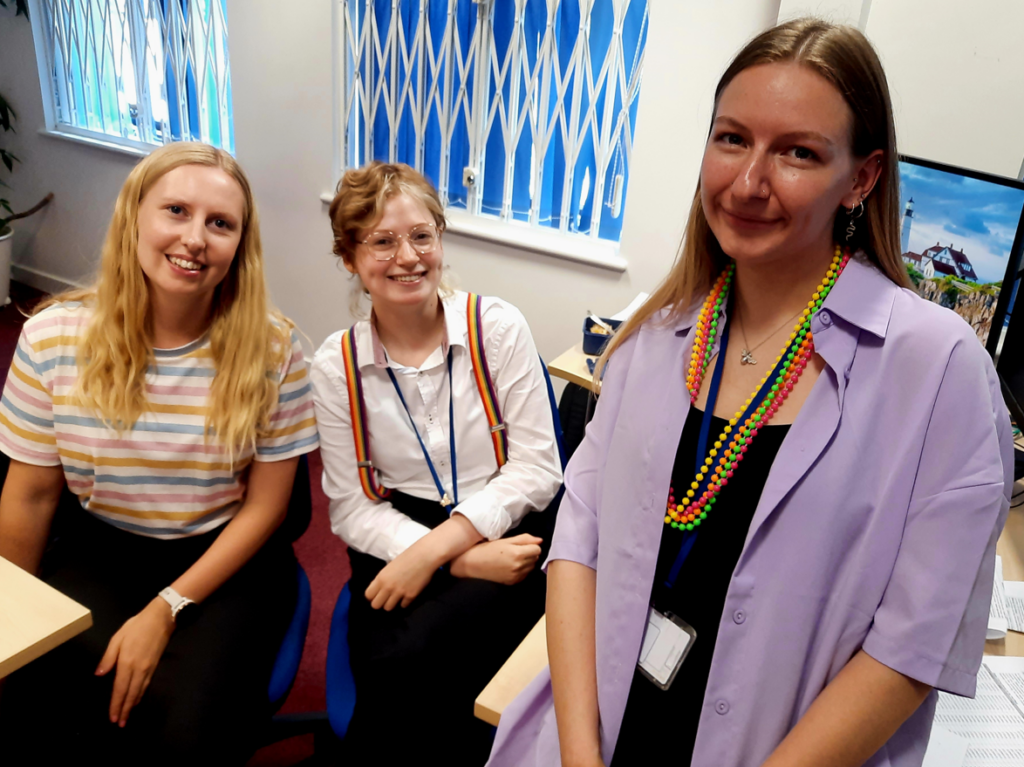 Meanwhile, across the Atlantic, our USA colleagues applied some creative thinking to transform the outside of their office, making it suitably festive. We loved the special Pride-edition Vitalograph logo outside the Lenexa office. Bravo team!