Vitalograph expands Clinical Trial services portfolio with centralized DLCO, decentralized spirometry, and integrated oscillometry solutions.
With more than 60 years' expertise in respiratory diagnostics, Vitalograph is the only company in the world specialized in delivering clinical trial services exclusively for pulmonary function-focused studies.
Speaking about the recent additions to their portfolio of services, Richard James, Executive Vice President and Chief Operating Officer of Vitalograph Clinical Trials says:
"We have listened to our Sponsors and developed innovative solutions that help them address real challenges, ones they face every day. Our team has in-depth knowledge of study realities, working closely with Sponsors from study design to data delivery. Our goal is always to pre-empt every challenge that may arise, minimizing potential obstacles while maximizing trial efficacy and data reliability. Our new solutions offer Sponsors greater control and oversight of testing, integrated and secure data solutions, and more clinical endpoint solutions, as well as combined ones."
At this year's European Respiratory Society (ERS) International Congress in Milan, Vitalograph is introducing several new solutions to its clinical trials services portfolio.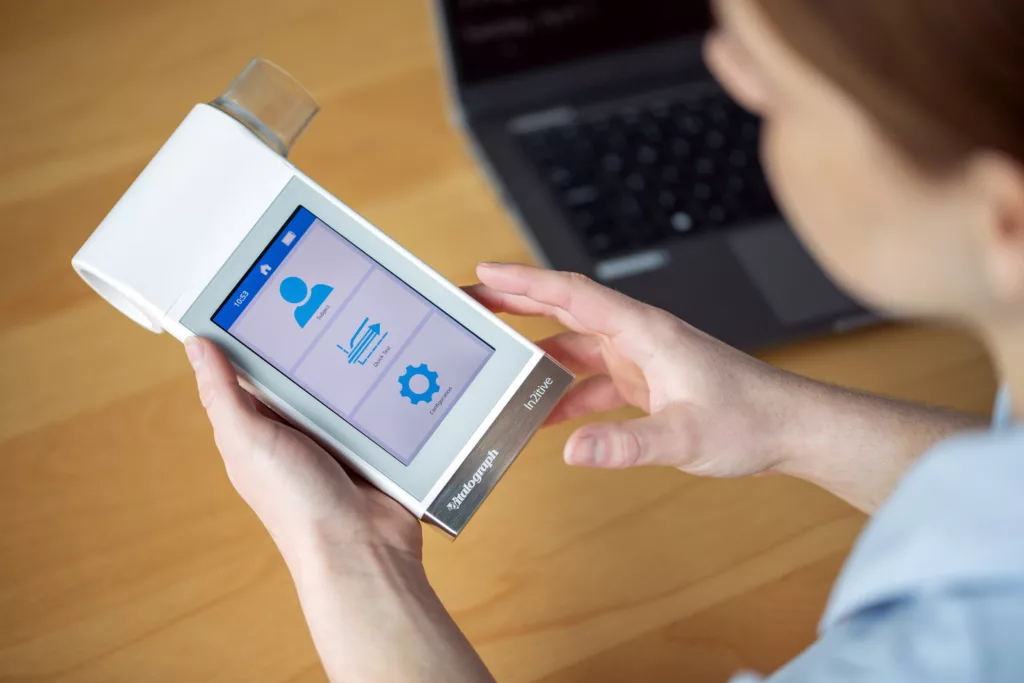 Decentralized Clinical Trials – controlled
Vitalograph has developed an advanced decentralized spirometry solution that adapts to multiple testing scenarios without compromising test consistency. The In2itive eDiary offers highly accurate full spirometry to those conducting hybrid or virtual clinical trials. It also hosts configurable questionnaires, such as electronic Clinical Outcome Assessment (eCOA) and electronic Patient-Reported Outcome (ePRO) which streamline clinical data capture.
Vitalograph Senior Product Manager, Michael Curley says:
"The In2itive eDiary is an easy-to-use, elegant solution that offers both operator and patient guidance, control, and oversight when capturing spirometry endpoints accurately."
Vitalograph have also formed a strategic partnership with clinical trials software solutions provider assisTEK to enable sponsors to access and configure a complete library of high-quality, electronic Clinical Outcome Assessments.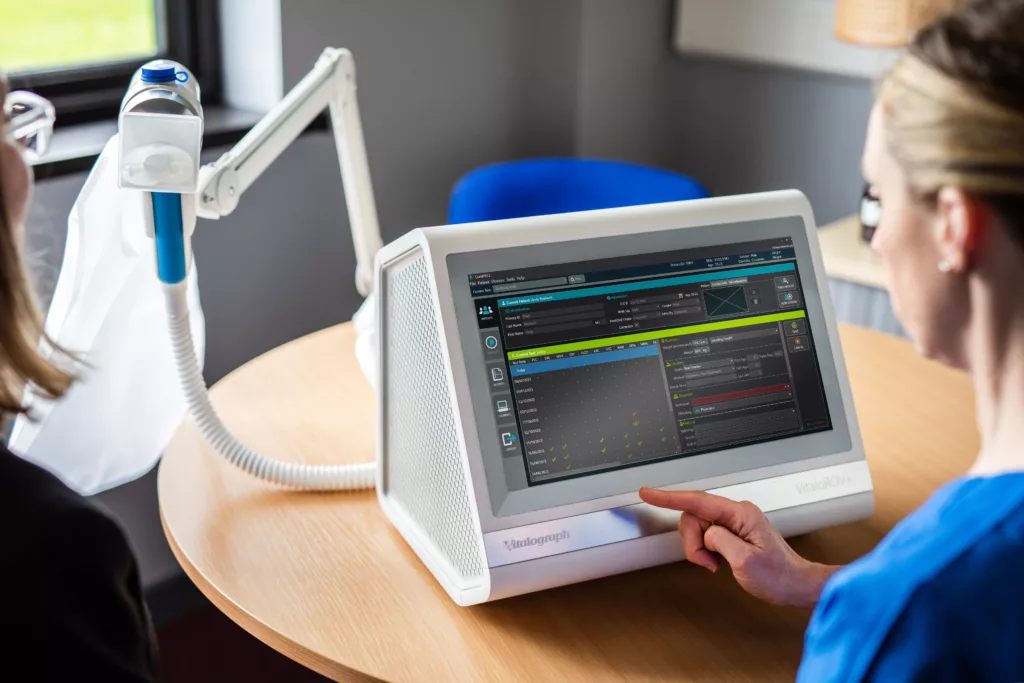 Centralized DLCO – standardized
DLCO clinical endpoints can now be captured, verified, and analyzed with a solution that offers standardized device, uniform site enablement, and integrated data solutions. The centralized DLCO solution ensures non-patient variabilities are minimized and data reliability is improved.
Centralized DLCO is one of the many respiratory endpoints delivered by Vitalograph's recently launched, technologically advanced, VitaloPFT range which offers complete pulmonary function testing capabilities.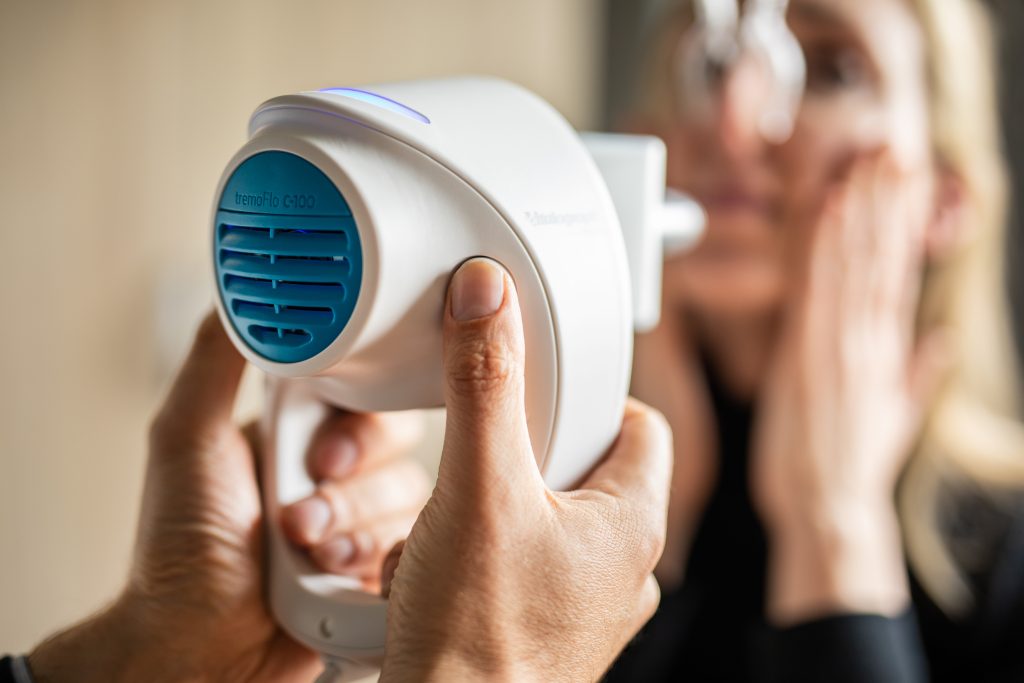 Oscillometry – integrated
With increased focus on multi-modal diagnostics, and the growth of a precision medicine approach to lung health amongst the respiratory diagnostic community, Vitalograph has introduced a portable AOS oscillometry solution. Like all clinical endpoints, oscillometry benefits from the same integrated data solutions that Vitalograph is renowned for.
Speaking of the company's continued growth as a trusted clinical trials services provider, Richard James says: "Vitalograph's mission is to improve the lives of people living with respiratory conditions. We are unique in that not only do we research and develop ever more sophisticated ways of diagnosing pulmonary disease, but through our clinical trials services, we can also have a profound impact on how it is treated in the future. We have leveraged our world-renowned respiratory diagnostics expertise to empower research that improves lives."
About Vitalograph Clinical Trials
Since 2001, Vitalograph has empowered respiratory therapy research with a suite of clinical trial services that leverage its expertise in respiratory diagnostics. Vitalograph is widely regarded as a global leader in this sector and in recent years, has become the single manufacturer with the widest array of pulmonary function testing solutions.