Our Services
With a record of supporting successful trials for many of the world's leading pharmaceutical companies, biotechs and contract research organisations, Vitalograph is successful in delivering operational efficiencies and effective, high-quality clinical trials data. This is reflected in the fact that much of our clinical trials work is repeat business.
Our professional and dedicated services ensure you get the very best for your study.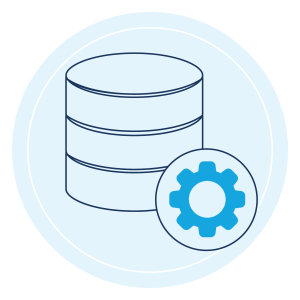 Data Management
Collecting and collating the highest-quality data for your study is our ultimate aim.
Datasets, collected from our full range of integrated devices and based on centralised data, are issued by our Data Management services. Vitalograph datasets are flexible to sponsor-defined fields, and we make specific recommendations for your study based on our broad experience in this area.
Vitalograph Data Management services also include a wide range of recommended reports on the status and clinical outcomes of your study and can accommodate a range of custom reports. The resulting data will be relevant to different functions of your team; your clinical teams may be interested in alerts, or your study team may need the status of subject visits or training completion.
We are flexible when it comes to dataset delivery, including integration with eCRF tools. Our team is available to discuss specific needs as they may arise, before, during and after the study.
Your data is our priority.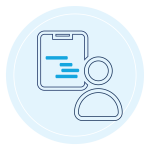 Project Management
Vitalograph Project Management provides a professional, methodical, and flexible approach to the planning and implementation of studies.
Project Managers liaise with all Vitalograph functions and coordinate all aspects of Vitalograph delivery for your study. Each study is assigned a primary Project Manager contact for your team.  Most importantly, our Project Managers take ownership.  Senior Project Managers are supported by Project and Program Managers to ensure studies run efficiently, with risks monitored, and customer needs reflected at all times.
Our Project Managers are the face of Vitalograph, and we take great pride in them, which is backed up by the frequent praise they receive from customer study teams.
We take ownership and deliver results.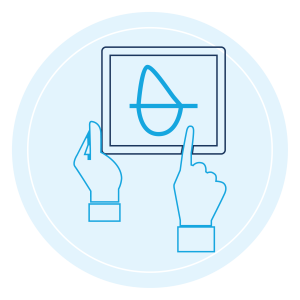 Clinical Services and Over-reading
Vitalograph provides over-reading (data QA) services for all lung function, ECG and cough data collected by our systems.
Our teams of respiratory physiologists, cardiac specialists and audio analysts liaise with the sponsor during the specification of respiratory or cough studies and provide insight and recommendations.
We monitor data for usability and acceptability in accordance with the latest guidelines, assuring you get clean data reviewed by a team of experts trained in the protocol and knowledgeable in the therapeutic area.  Our subject matter experts provide direct support as named clinical counterparts to the sponsor's own clinical experts, and are available throughout their assigned studies to support with input to operational design, reports, training and any other clinical questions that may arise.
Data you can rely on.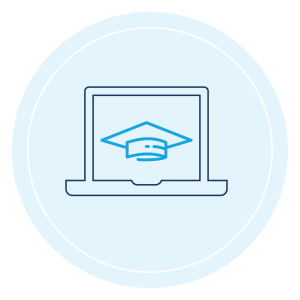 Training
Training is critical to the capture of high-quality data, and Vitalograph provides flexible training before and during studies through a range of media.
Our training services are varied; for example, we provide PFT awareness training to customer study teams who wish to learn more before they initiate or award studies, hands-on training prior to site initiation visits, and refresher training for long-term studies with site and staff turnover. At study initiation, our Training Manager reviews the study design, study protocol, and site staff experience. Liaising with the Vitalograph Clinical and Project leads, they make recommendations for the training content and format. Our services typically include a suite of training options such as hands-on system training, study-specific e-learning, web conferencing sessions and on-site visits.
Competency assessments and in-study data monitoring ensure training is effective, and customer study teams get feedback on metrics such as completion, performance, and trends. We also offer refresher training or tailored remedial training where site staff have special requirements or lack experience.
Comprehensive training, quality data.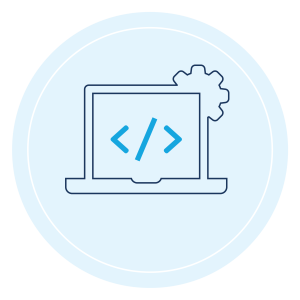 Software Development
Vitalograph Spirotrac software and Web Portal are designed for clinical trials and include modules to capture the full range of cardio-respiratory endpoints.
Each protocol is assessed for the modules it requires, and each module is then adapted to the needs of the protocol. The outcome is seamless integration with Vitalograph devices in an easy-to-use system that guides users on the protocol requirements, but does not detract from the users' own clinical expertise.
Because software and devices are designed and developed by Vitalograph, we have great flexibility as to what can be achieved. Systems evolve continually, and we take customer feedback on board to develop new solutions in time for a new study, or mid-stream to meet changes to protocols.
Flexibility, integration, and connectivity.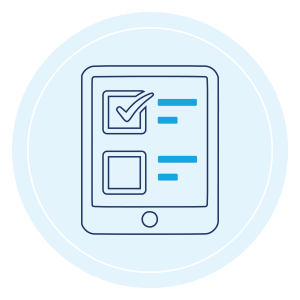 eCOA Services
Electronic Clinical Outcome Assessment (eCOA) are incorporated seamlessly into solutions through our devices and software.
eCOA are an integrated part of our solutions, providing flexibility and reducing site and sponsor burden.  Our eCOA devices include eDiaries for subjects and site staff, and the Compact Expert – a clinic workstation – for use by site staff.  Endpoints are captured on one device, reducing the need for additional eCOA devices. PROs such as Quality of Life Assessments can be captured with FEV1 on a single device and go into a single dataset, visible to site staff through the same in-clinic device.
We liaise with copyright and licence holders as well as translation houses to reduce the burden on sponsor study teams, and avoid the need to introduce third party devices or systems. We specialise in providing immediate access to respiratory eCOA that we have already validated on our systems. Because we develop our own software, we can introduce sponsor-specific questionnaires quickly and easily.
Adaptable and seamless solutions.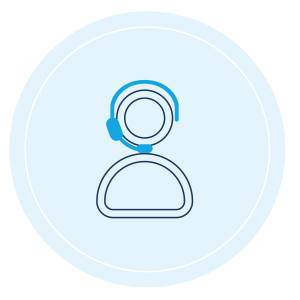 Site Support
Our in-house Site Support team is on stand-by to provide assistance to site staff and CRAs. More than just technical support, the team aims to ease site burden and enable site staff to get the best-quality data.
Staff are trained in the nuances of each study specific system and personally resolve calls to the satisfaction of sites, then follow up with any further investigations. On the rare occasion an issue takes longer to resolve, callers are not kept hanging on the line. We call back swiftly with an update and resolution.
Our Site Support team also monitors trends and alerts the sponsor when the types of calls received may indicate a potential problem. The team actively identifies risks and reaches out to sites before a problem arises, keeping your workflow streamlined and moving forward.
We find solutions.
Please get in touch. We would welcome the opportunity to hear about your study needs and to explain how our services can support you.