The American Cough Conference is the world's leading educational meeting for healthcare professionals involved in the research and management of patients with cough.
The 2023 conference was held live in Reston, VA June 9-10.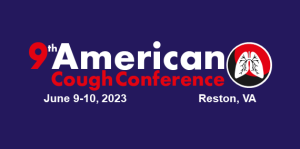 On Saturday, ​Vitalograph CEO Frank Keane gave an insight into Clinical Cough Monitoring: past, future and present. During this comprehensive presentation he detailed the development of the VitaloJAK cough monitoring system.
​Jacky Smith's talk "The Therapeutic Landscape in Chronic Cough" provided a beautiful closing to the conference and can be viewed here.